Contact our professionals and get started today.



Bathroom Remodeling in Dallas, TX
Your Dallas Bathroom Remodeling Professionals Since 1969
Is your bathroom's look starting to get a little outdated? Want to add some modern styling or a splash of color? Or maybe your bathroom needs to get a little bigger to accommodate your growing family? Then you should call Brunson Construction and get a free bathroom remodeling quote today. We've been remodeling Dallas bathrooms to make them look amazing for over 50 years. We know our way around the piping, cabinetry, countertops, and amenities that make your bathroom a haven in your home.
Our team of highly experienced professional contractors will build out the perfect bathroom for you and your family in a timely fashion so you can enjoy your home and not a mess. With so many options and ways for things to go wrong, this type of remodeling can be stressful to try and do on your own. Our team is here to eliminate that stress and leave you smiling when we're done.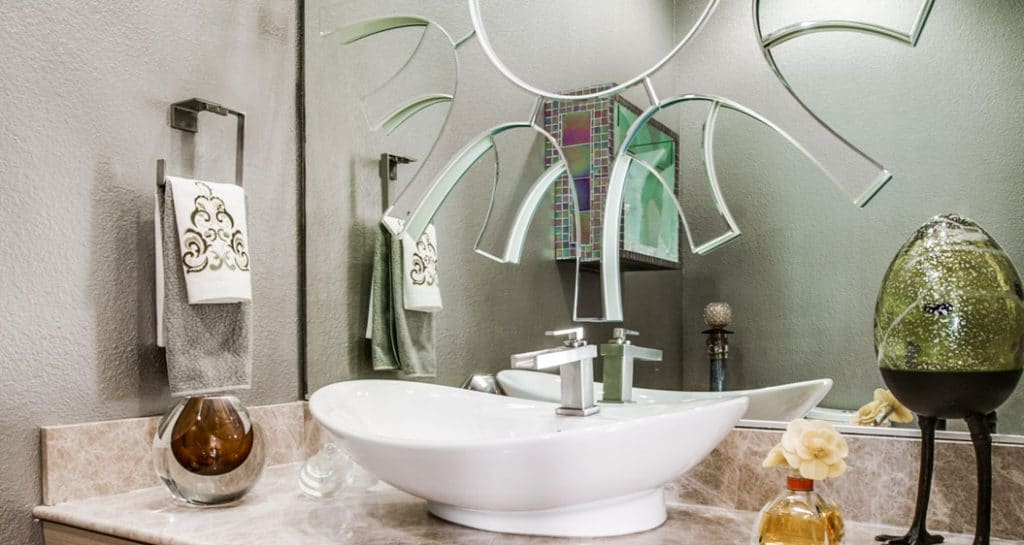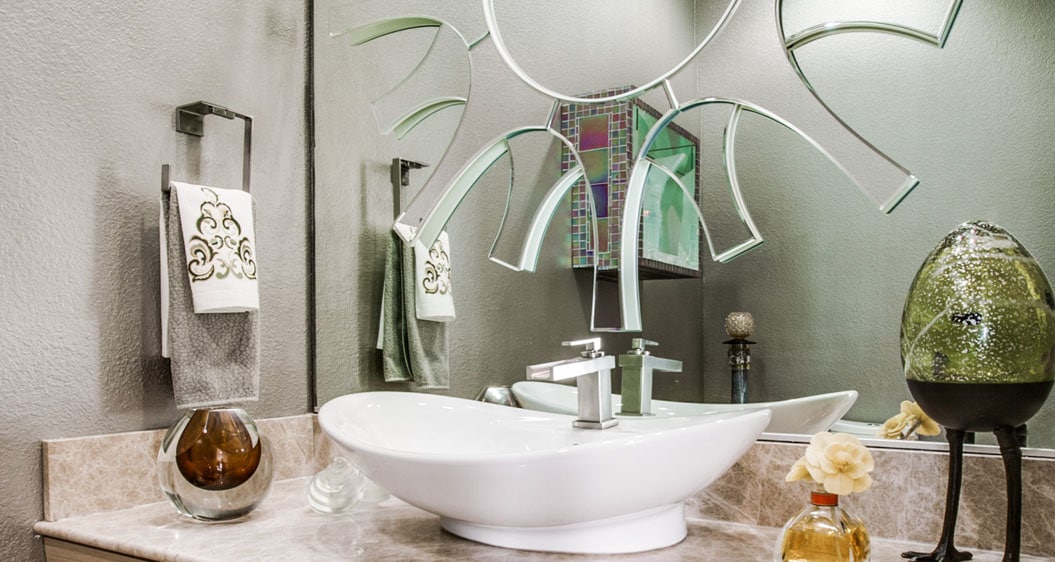 We're all spending a lot more time at home lately and without the ability to go to places like a spa, having an upgraded modern bathroom teeming with all of the amenities can be the difference between a luxurious moment of peace and another boring day stuck inside. Our team of bathroom remodeling professionals will work with you to upgrade your master bathroom or even your guest bathroom to give it all of the function and luxury you desire.
Modern options for upgrading your bathroom include:
Whirlpool jet bathtub
Heated toilet seat
Towel warming drawer
Soaking tub
Vanity mirror and TV combo
Digital shower controls
Copper clawfoot bathtub
Stainless steel rainfall shower system
Shower body jets
Faux shower waterfall
Bidet toilet seat
Rain showers
Interactive bathroom entertainment system
Energy-efficient bathroom privacy glass
Shower + steam room combination
Self cleaning toilet
Waterproof shower TV system
Free-standing vanities
Our bathroom remodeling services include:
Tub to Shower Conversion
New Sink Installation
Bathroom Design
Master bath remodel
Small bath remodel
Adding New Wall Tile in Shower
Adding New Wall Tile Around Bathtub
Tile Floor Installation
Fresh Wall Painting
Upgrading Faucets
Upgrading Lighting
Upgrading Bathtub
Installing New Cabinets
Fresh Wallpaper Installation
Adding a Soaking Tub
Adding a Recessed Shower Caddy
Adding a Frameless Glass Shower Enclosure
Replacing Faucets
Bath replacement and installation
Fixing or Installing Plumbing
Fixing Electrical Wiring
Adding Towel Bars
Adding Grab Bars
Adding a New Vanity
Upgrading Toilet
Before and After Shower Remodel
Have a look at how we remodeled this shower in Dallas recently. Use the slider to slide to the left to see what the shower looked like after our remodeling professionals were done fixing it and giving it modern style.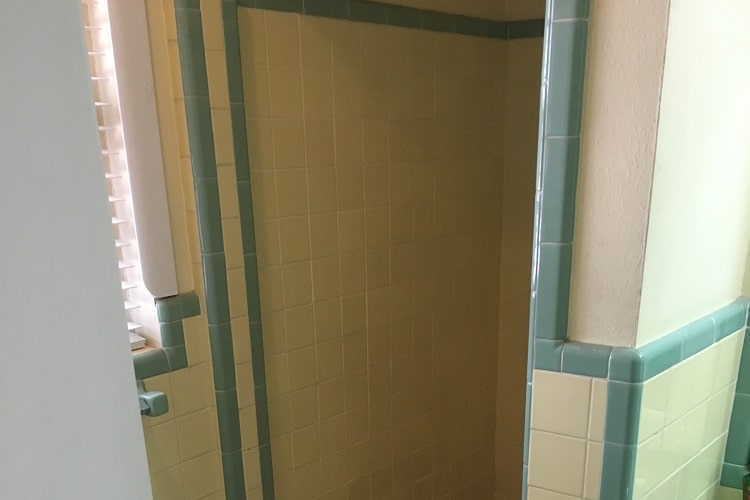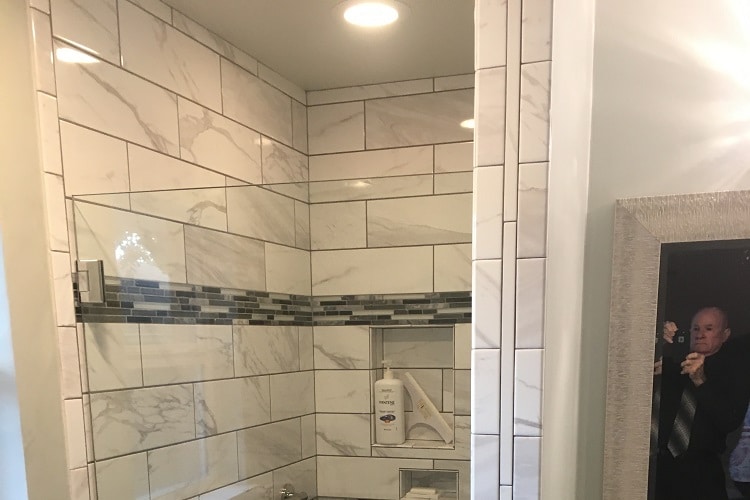 Dallas Bathroom Remodeling Gallery
It might be our team of experts remodeling your bathroom, but it is still your bathroom and we want to make sure it is perfect for you and your family. Use our gallery of past bathroom remodels in the Dallas area to come up with ideas for what you want your perfect bathroom to look like, how you want it to function, and any additional features you'd like to include. Don't just rely on our gallery, we encourage you to show our team your Pinterest boards, magazine clippings, screenshots, idea books, or photos of ideas you have for your bathroom design and layout.
Choose a Trusted Bathroom Remodeling Expert
Over the past 50 plus years, we have worked hard developing a stellar reputation as an excellent bathroom remodeling contractor for homeowners all across Dallas. Our focus on high-quality craftsmanship, vast knowledge of bathroom amenities, focus on details, and commitment to excellence all come together to help build a spacious, luxurious, and practical bathroom for your home.
Here are just some of the reasons to trust Brunson Construction as your bathroom remodel partner:
50+ years of experience
NARI Member
Highest quality materials
Great reviews on Google
HomeAdvisor Screened & Approved
Licensed city of Dallas contractor
Bathroom Remodeling Tips
Find the latest styles, tech upgrades, and DIY tips for your bathroom remodeling project on our blog.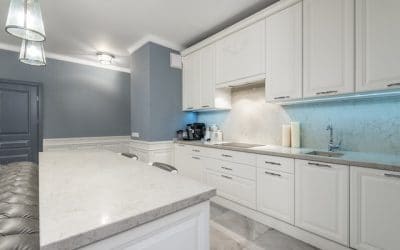 Countertops are important because they are usually the first thing people notice in a kitchen and are one of the most used kitchen elements. In the bathroom, countertops are important because they hold all our important toiletries and must withstand consistent usage...
Are You Ready To Make Your Bathroom Look Amazing?