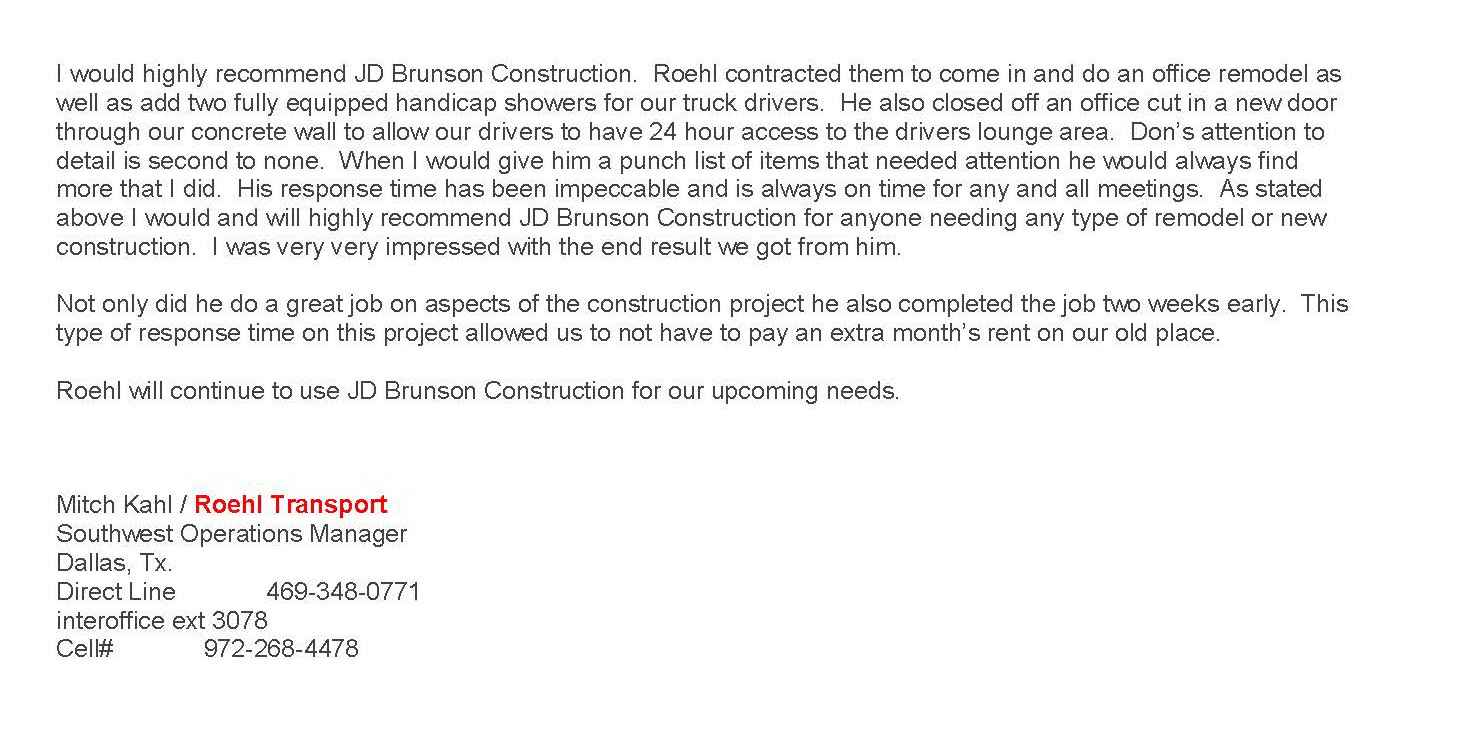 I would highly recommend JD Brunson Construction. Roehl contracted them to come in and do an office remodel as well as add two fully equipped handicap showers for our truck drivers. He also closed off an office cut in a new door through our concrete wall to allow our drivers to have 24 hour access to the drivers lounge area. Don's attention to detail is second to none. When I would give him a punch list of items that needed attention he would always find more than I did. His response time has been impeccable and is always on time for any and all meetings. As stated above I would and will highly recommend JD Brunson Construction for anyone needing any type of remodel or new construction. I was very impressed with the end result we got from him.
Not only did he do a great job on aspects of the construction project he also completed the job two weeks early. This type of response time on this project allowed us to not have to pay an extra month's rent on our old place.
Roehl will continue to use JD Brunson Construction for our upcoming needs.