Contact our professionals and get started today.



Kitchen Remodeling in Dallas, TX
Your Dallas Kitchen Remodeling Professionals Since 1969
Kitchen Remodeling is the art of making your kitchen more functional and more aesthetically pleasing at the same time. It requires experience in various areas such as counter tops, backsplash tile, cabinetry, flooring tile, appliances, and plumbing. You need a quality, experienced remodeling company and at Brunson Construction we have over 50 years of experience tearing down and remodeling kitchens in the Dallas area.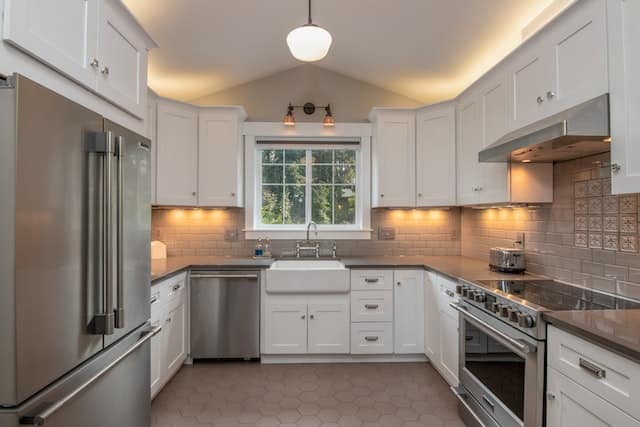 Our team of highly experienced professional contractors will build out the perfect kitchen for you and your family in a timely fashion so you can enjoy your home and not a mess. We are here to make it so you love cooking in your kitchen and sneaking out for your midnight snack.
Modern options for upgrading your kitchen include:
Wi-fi enabled oven
Moleys robotic kitchen
Fridge camera
Nufood Robot 3D food printer
Responsive induction cooktops
Hidden induction cooktops
Minimalist Stone-slab kitchen island
Retractable ventilation hood
Wall-mounted steam oven
Barsys robot bartender
GE's ChefConnect appliances with Bluetooth
French door ovens
Built-in Vacuum Sealers
Touch screen controlled ovens
Dallas Kitchen Remodeling Gallery
Our team of kitchen renovating professionals will handle the hard work and the details, but it is still your kitchen and it should be perfect for you you and your family. Use our gallery of past kitchen remodeling projects to come up with ideas for the perfect kitchen. We encourage you to use all sources possible to come up with the concept for your ideal kitchen space, not just our gallery of past work. When you are ready give our team your idea books, sketches, screenshots, photos, and Pinterest boards and we will help you piece it together in the available space and budget with a little touch of luxury design.
Choose a Trusted Kitchen Remodeling Expert
We have worked hard to build a reputation as one of the best kitchen remodeling contractors in Dallas. Our dedication to customer satisfaction, decades of experience, expertise in kitchen design, and our attention to detail all combine to help you create a stunning new kitchen to enjoy for years to come.
Here are just some of the reasons to trust Brunson Construction as your kitchen remodel partner:
50+ years of experience
NARI Member
Highest quality materials
Great reviews on Google
HomeAdvisor Screened & Approved
Licensed city of Dallas contractor
Kitchen Remodeling Tips
Find the latest styles, tech upgrades, and DIY tips for your kitchen remodeling project on our blog.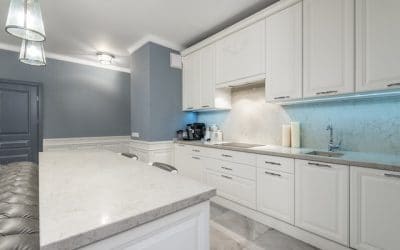 Countertops are important because they are usually the first thing people notice in a kitchen and are one of the most used kitchen elements. In the bathroom, countertops are important because they hold all our important toiletries and must withstand consistent usage...
Are You Ready To Make Your Kitchen Look Amazing?