With all this extra time at home, there are so many opportunities to be productive like rewatch Inception, eat your 4th (or 5th) meal of the day, or do some home improvement projects. Some home improvement projects can be expensive and timely but we have provided 7 simple, cheap, and quick home improvement projects.
1. Paint the front door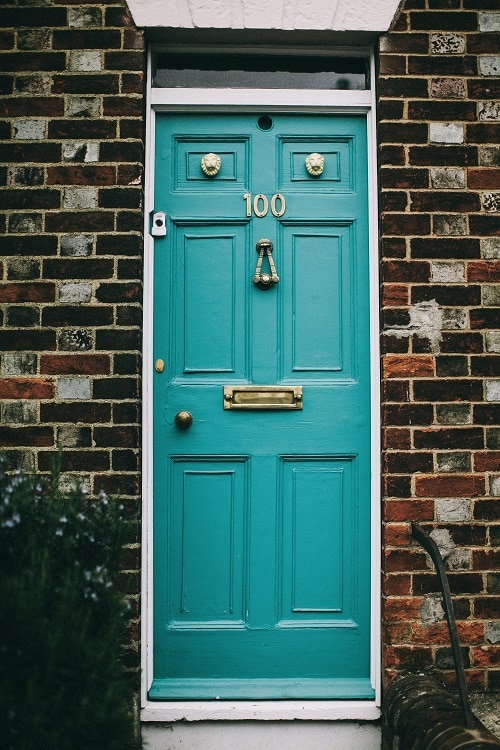 We see our front door everyday (now more from the inside), but how much do we really pay attention to it? It might be time to liven up your house by painting the front door. It's a cheap and simple project that can really make a difference.
Hey, maybe your kids can help you out as "homework."
To paint a door follow these steps:
Remove all removable hardware.
Cover all built-in hardware with painter's tape.
Use fine-grit sandpaper to prep the surface for new paint.
Clean off all dust using a damp cloth.
Place drop cloths on the floor, patio, entryway around the door.
Select an exterior-grade paint-and-primer-in-one paint with the color you'd like.
Allow the paint to dry, drying and recoat times vary per paint, check the paint canister for this information.
If you want, paint the trim around the door.
Reattach all previously removed hardware once paint has dried to the touch.
Remove all painter's tape.
2. Refresh your kitchen cabinets with some wallpaper
Giving your cabinets a refresh is a quick, straight forward, and relatively simple DIY kitchen remodeling project you can do during quarantine.
All you need is scissors and adhesive wallpaper for this easy project.
First, grab your favorite patterned wallpaper and cut it to fit inside the cabinet panels.
Then, pull down the adhesive backing by 2 inches, line it up at the inner corner, slowly peel back and adhere the wallpaper.
This free activity is a great way to liven up any room in your house. Get creative and find new possible layouts you could do.
Move your couch, rearrange your plants, turn the rug, you can rearrange anything that's been bothering you. Make it all new and all you.
4. Organize your drawers
Let's admit it. We all have that one drawer in our kitchen with random sauce packets, like Whataburger's spicy ketchup and soy sauce. Instead of tossing in more packets and running away, it might be a great time to tackle this project. Don't stop at your sauce drawer, do your other kitchen drawers, or a bathroom drawer, or your shirt drawer, really any drawer will do.
After organizing the draws in your bathroom, kitchen, and bedrooms; you might just be in a better place to determine if you really do want to remodel the rooms in your house. Prior to deciding to go through with
a Dallas bathroom remodel, organization can go a long ways to helping you see your vision more clearly.
5. Clean your vents and baseboards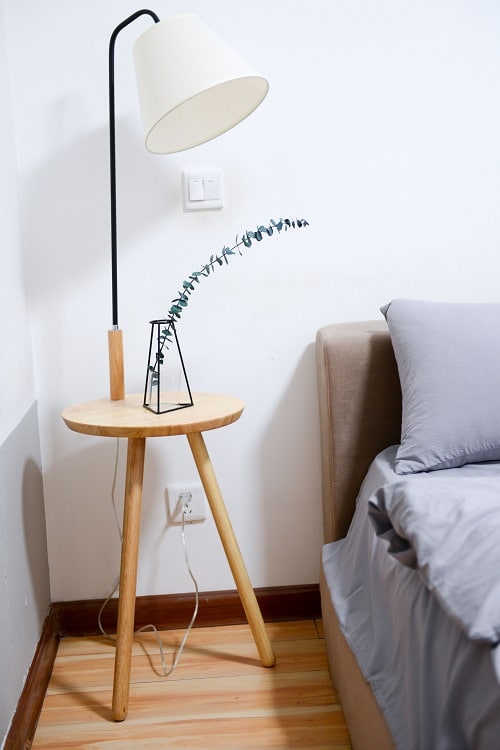 Your baseboards and vents accumulate dust over time and sometimes we forget to clean it with all the business going on. With more time at home, it's time to get those vents and baseboards cleaned.
For the vents, use either a dry microfiber cloth or a vacuum with a dusting brush attachment. This will not only reduce allergens, it will also increase your air conditioning efficiency.
For the baseboards, a simple duster or microfiber cloth will do.
6. Liven up your wooden cutting boards
Did you know that you have to moisturize your wooden cutting boards and other wooden utensils once a month to prevent warping and cracking? Many of us forget, but now is the time to get that cutting board looking like it did when you first bought it.
First handwash the board or utensil and let it dry.
Then use food-grade mineral oil and let it soak overnight.
7. Check your carbon monoxide and smoke detectors
If your smoke detector isn't one that lets out that annoying beep when the battery is low, now is the time to test your alarm. If needed, replace the batteries.
It's a simple yet very important project that can protect you and your family.
We hope these 7 simple and inexpensive home improvement projects help keep you busy, less bored, and help you make the most out of your time in quarantine.
Door photo courtesy of Lina Kivaka
Furniture photo courtesy of Vecislavas Popa
Baseboards photo courtesy of Buenosia Carol
Featured photo courtesy of Binyamin Mellish